New Ford SUVs for Sale in Dickinson ND
Ford SUVs for Sale near Richardton ND
Our dealership in Dickinson, ND, has an assortment of Ford SUVs, including compact, subcompact, mid-size, and full-size models. Our Ford SUV models are capable enough to meet the demands of off-road enthusiasts and are highly versatile to fit any lifestyle. When you drop by our showroom, our friendly staff will take you through our inventory and help you choose a model that fits your budget.
Explore the Ford Expedition Models
Ford's largest SUV, the Expedition, is perfect if you want a spacious vehicle for your family trips across Beaulah, ND. It has three rows of seats and plenty of legroom and headroom to ensure all your eight passengers experience top-notch comfort.
The Ford Expedition's interior is full of the latest creature comforts to provide enhanced convenience. Being a family-focused SUV, the new Ford Expedition has a long list of driver-assistance features to give you confidence in your adventures. As a result of its powerful engine, the Ford Expedition has a decent towing capacity to let you pull a trailer as you head for a weekend family getaway.
Discover New Destinations in a Ford Explorer
You will love the new Ford Explorer if you are looking for a practical SUV for your family adventures. Although it is not as massive as the Ford Expedition, the Ford Explorer has a roomy cabin with luxurious amenities for maximum comfort. Whether cruising on the highway or taking light off-road trails on backcountry roads, you will enjoy every moment inside the Ford Explorer. Its responsive drivetrain makes it fun to drive on open roads, while its advanced infotainment system ensures you remain connected while on the go through Glendive, MT.
Explore Rough Terrains in Hettinger, ND, in a Ford Bronco
The Ford Bronco's reputation for superior off-road abilities makes it an ideal option for adventure lovers. Ford's superior engineering makes the Bronco one of the most comfortable off-roaders on the market. It has cutting-edge features across all its trim levels to make every expedition enjoyable. Like many off-road-oriented vehicles, the Ford Bronco has all-terrain tires, a 4x4 system, and a rear differential. Despite being a capable adventure vehicle, the new Ford Bronco delivers a pleasant driving experience while cruising on highways.
Ford Bronco Sport for Sale
The four-door Ford Bronco Sport is a stylish SUV that guarantees to turn heads as you drive across the streets of Richardton, ND. Bronco Sport has a practical interior with enough legroom, shoulder space, and headroom to accommodate five persons. The new Ford Bronco Sport will not disappoint you when tackling rugged off-road terrains.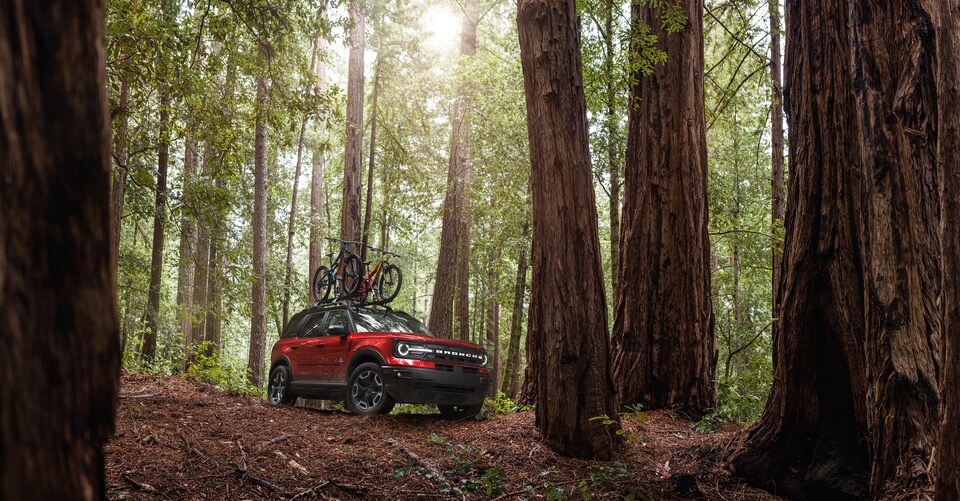 Enjoy the Practicality of the Ford Escape
The new Ford Escape will appeal to you if your lifestyle requires a versatile SUV for city commutes, highway drives, and light off-roading. It has a decent towing capacity that lets you pull small trailers and a small fishing boat as you head for a weekend camping expedition with your family near Killdeer, ND.
Get the Ford Edge as your Next Ride
The new Ford Edge is a mid-size SUV that excels in almost all dynamics. You will love its driver-centric interior design, modern infotainment system, stylish exterior, and expansive safety features. In addition to being powerful, the Ford Edge is highly frugal to ensure you spend less on fuel on your daily drives.
How can we help?
* Indicates a required field