New Ford Trucks for Sale in Dickinson, ND
New Ford Trucks for Sale near Glendive MT
Shop for a new Ford truck when you want a quality vehicle that you can be proud to drive for a long time to come. Ford is known for its truck lineup, and you can find models in various sizes. When you shop at Red Rock Ford of Dickinson, you can have the opportunity to talk to sales associates who know about the Ford brand and will take the time to talk with you about your options. They can also answer any questions that pop into your mind while you are looking at our lot.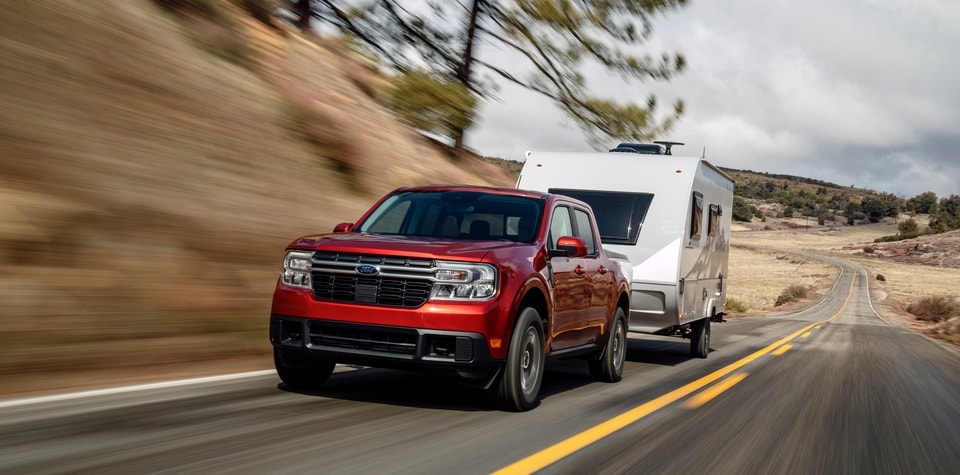 New Ford Maverick
The smallest and newest truck within the Ford lineup is the Maverick. This little truck has a bed length that's just 54 inches, so it's a great choice when you want a truck that can do some hauling and still be a great truck for taking on drives around Richardton ND.
New Ford Ranger
When you need a mid-size truck, consider the new Ford Ranger. This truck is just right when you're searching for a truck that can do a moderate amount of towing when you need to move materials for your next home renovation project. You may also like it for trips around Killdeer ND.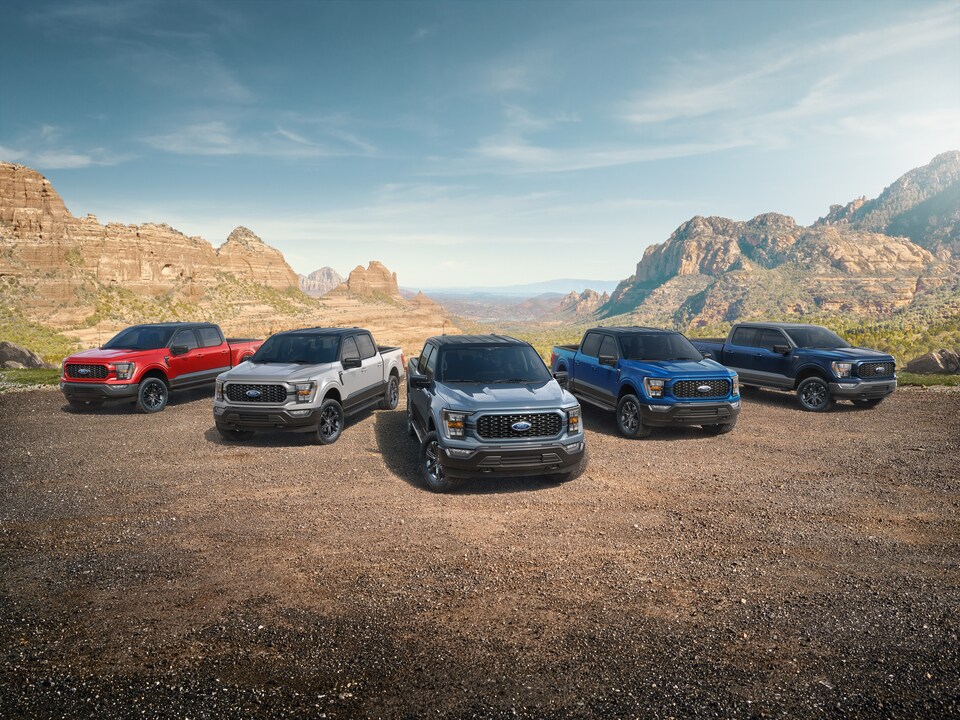 New Ford F-150
Search for a deal on a new Ford F-150 if you are interested in getting one of the most popular trucks available today. The F-150 has been around for decades, so Ford has had the opportunity to hone this model to perfection. The F-150 also offers plenty of payload and towing performance, and you can choose between three cab styles.
New Ford F-250
If you are ready to get a Super Duty Ford truck, you might be interested in the Ford F-250. This model has a bed length of up to about 98 inches and comes with three cab styles to choose from. You can also appreciate the hefty amount of towing capacity and payload.
New Ford F-350
Get ready to check out the Ford F-350, a truck with an impressive acceleration rate. It can also offer as much as 20,000 pounds of towing capacity. The cab styles are also very comfortable and provide lots of room for families or the crew at work in Hettinger ND
New Ford F-450
Choose a new F-450 if you want a quality truck that can provide up to 24,200 pounds of towing capacity and give you a choice between two cab styles, including the Regular Cab and Crew Cab. This truck is ideal for construction businesses because it can tow parts of modular homes.
New Ford F-550
We event have a few F-550 Chassis models available for commercial businesses. Check them out!
Get Financing for Your Next Vehicle When You Visit Us
We have a lot of truck models, but if you need financing, you are like a lot of people, and we can help you find the right loan or lease for your needs. Get a deal on a loan when you want to own the truck outright. But you can also choose a lease if you want to be able to upgrade within a few years. We also do trade-ins for when you want to sell your old vehicle and use the money for the initial payment on your next new truck.
Choose a New Ford Truck When You Visit Us
When you are ready to get a new Ford truck, visiting our dealership in Dickinson ND is one of your best options. You can easily ask our sales associates to show you around our lot. You can browse through our collection of trucks and get a great deal on your model of choice and learn more about your options. You can also go on an excursion in your favorite model.
How can we help?
* Indicates a required field